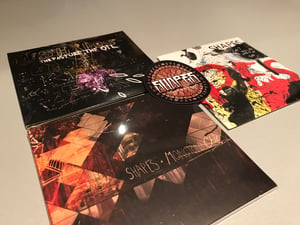 £

6.00
Dan Beesley, of the wonderful band Cleft, is suffering with cancer and in need of a shedload of cash to pay for treatment.
Many bands and people from the great music scene we have are selling off merch and other fundraising initiatives.
Please help support Dan and treat yourself to some good old Shapes CDs too!
1 x Monotony Chic album (CD)
1 x The Pasture, The Oil EP (CD)
1 x Get Your Learn On EP (CD)
1 x Sticker (or however many you want!)
OR simply make a donation on Dan's justgiving.com page